Home of:
NAFC/FC/AFC/CFC PHEASANT FEATHERS BLACK POWDER
"DRAKE"

2008 NATIONAL AMATEUR FIELD CHAMPION
2008 National Guns Award

FC/AFC Pheasant Feathers Lock N' Load "Deedra" AFC Pheasant Feathers Hot Shot "Lad"
AFC Pheasant Feathers Black Onyx. MH "Onyx"
Pheasant Feathers Full Metal Jacket "Stryker"
( 2013 David Lorenz High Point Puppy)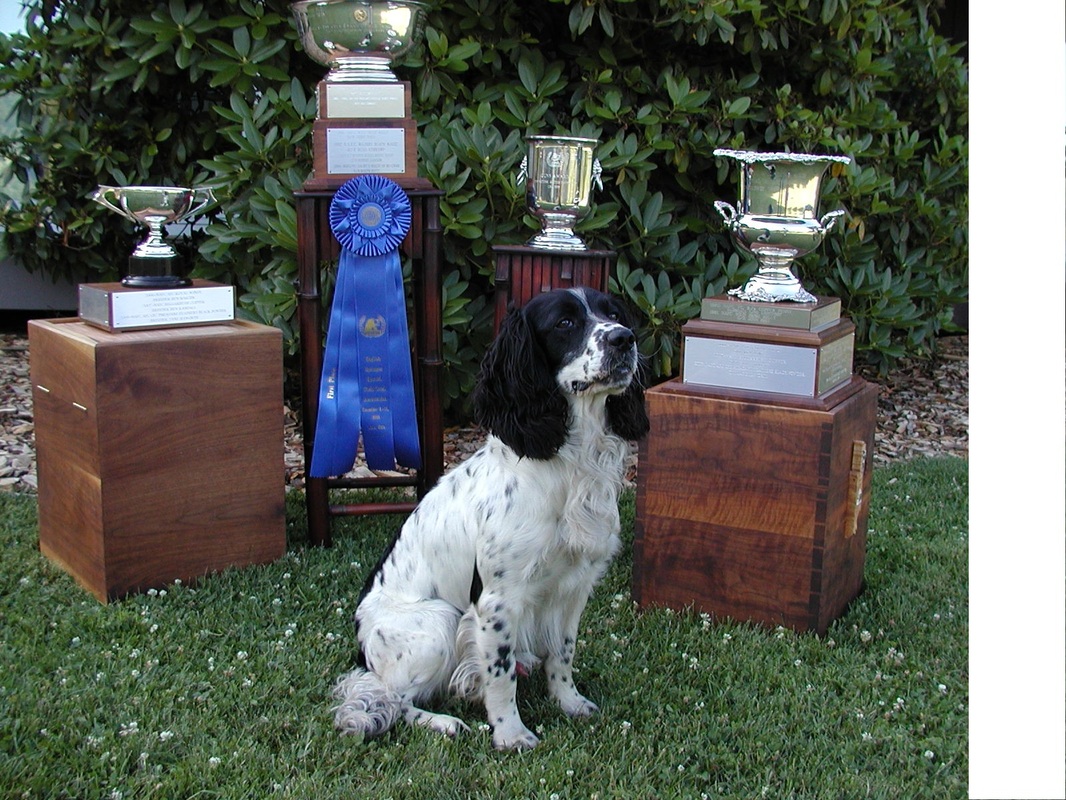 "Drake's" finest quality is his strong desire to please. He is calm and absolutely honest.
He has sired several successful field trial competitors.
"Drake's" offspring are easy to train, natural retrievers and possess great speed in the field.
Physically, he is a traditionally built, 45lb. B/W spaniel with good leg.
OFA- GOOD CERF-NORMAL PFK-CLEAR
PEDIGREE